With exciting restaurants and delectable specialties from pastries to porto, Lisbon is a great city for food lovers. But it's also important to know where to go and nothing beats having great local tips. We're pleased to be able to have some from one of the top experts on Lisbon's food scene Filipa Valente, the founder of Taste of Lisboa. This excellent tour company offers a range of food tours and cooking classes which reveal the true side of Lisbon's culture through its gastronomy. Here are some of Filipa's top restaurants, wine bars and other food addresses in Lisbon. Bom apetite!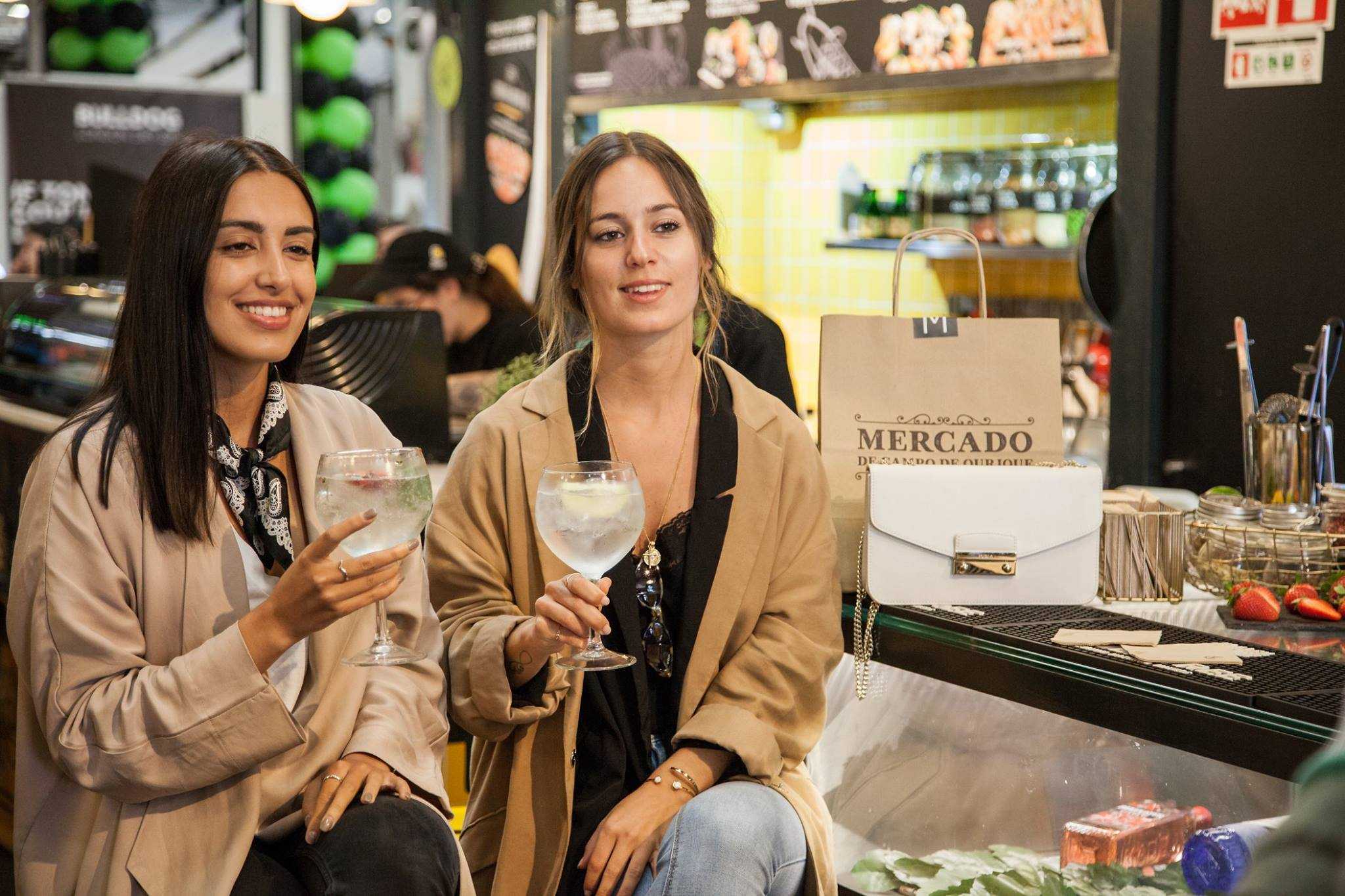 Great restaurants, wine bars and food shops in Lisbon
This great food market is a great place to hang out over a prepared Portuguese snack and a good glass of wine, especially at happy-hour.
Address: R. Coelho da Rocha 104, 1350-075 Lisbon
A stop on our Lisbon Roots, Food and Cultural Walk, this amazing food shop opened in 1890. It sells fine Portuguese food items including salted cod, cheese, charcuterie and wine. They also have a great selection of dried fruits, preserves, fruit jams, sauces & spices, which are great souvenirs of Lisbon to take back home with you!
Address: Rua Dom Antão De Almada 1 C/D, 1100-197 Lisbon
This is a wonderful deli, grocery store, wine cellar and wine bar all under the same roof. Their aim is to promote small quality Portuguese producers, so you'll find some exceptional items here. They also organize a weekly producers' market that takes place in Praça São Paulo on Saturday mornings.
Address: R. Cais do Tojo 28, 1200-649 Lisbon
Come to this modern establishment if you'd like to try some excellent natural wine paired with delicious vegetarian food. Their vegetarian menu features seasonal vegetables from small producers and the fine wine list includes bottles exclusively sourced from small producers.
Address: R. de Santo Amaro 66A, 1200-804 Lisbon
This popular venue is a restaurant, cocktail bar, wine bar, exhibition space and stage for musical events. It has a hip interior decor as well as an outdoor terrace overlooking the Tejo river. On the menu are top quality Portuguese and international wines as well as tapas, salads and modern Portuguese cuisine.
Address: Cais do Sodré 8 1200, 1200-161 Lisbon
Although this is one of Lisbon's most historic taverns, founded in 1872, it now serves some of the city's best contemporary petiscos, Portuguese small plates. With traditional tiles, it has a classic look, but with modern flavors!
Address: Rua Dom Pedro V 96, 1250-092, 1250-094 Lisbon
Run by a female chef for 33 years, this is one of Lisbon's most iconic restaurants. Within a contemporary setting enjoy Chef Manuela Brandão's wonderful take on modern Portuguese cuisine such as açordas (traditional bread stews), crab pie and legendary chocolate mousse.
Address: ​​Av. 24 de Julho 49, 1200-479 Lisbon
For traditional Portuguese food with a creative twist, try this restaurant led by another female chef, Justa Nobre. You'll also find influences of Nobre's native northern province of Trás-os-Montes in her delicious creations.
Address: ​​Av. Sacadura Cabral 53B, 1000-080 Lisbon
Meaning "meadow" in Portuguese, within this bright and airy dining room you can savor wonderful farm-to-table cuisine. A leader of Portuguese contemporary food, Chef António Galapito allows his carefully sourced ingredients shine through in his dishes.
Address: Tv. Pedras Negras 2, 1100-404 Lisbon
For some of the best inventive Portuguese cuisine, book a table at this upscale establishment in the Alfama neighborhood. In his regularly changing menus, chef Hugo Brito creates contemporary dishes with the spirit of modern Lisbon and its residents.
Address: Rua do Vigário 70B, 1100-616 Lisbon
Obrigada! Thank you, Filipa!
Learn more about Taste of Lisboa tours at this link and stay connected with Filipa on Instagram and Facebook. You can also find more great articles and tips on Portuguese food and dining in Lisbon on the Taste of Lisboa blog.
Photos courtesy of Taste of Lisboa unless otherwise stated.