Are you planning a trip Athens this year? We have some great tips from local Athens food expert, Anna, the founder of Athens Food on Food. Anna and her team lead some of the best food tours in Athens and she knows the city's food scene better than anyone! She's put together a list of the city's best eateries, covering a wide and tempting range of cuisines. From authentic traditional Greek food to creative handmade delicacies from the Middle East, there's something cooking for everyone! To make sure you don't miss out on the culinary treats on offer, she's included popular places with options for outdoor dining (warm weather) and takeout.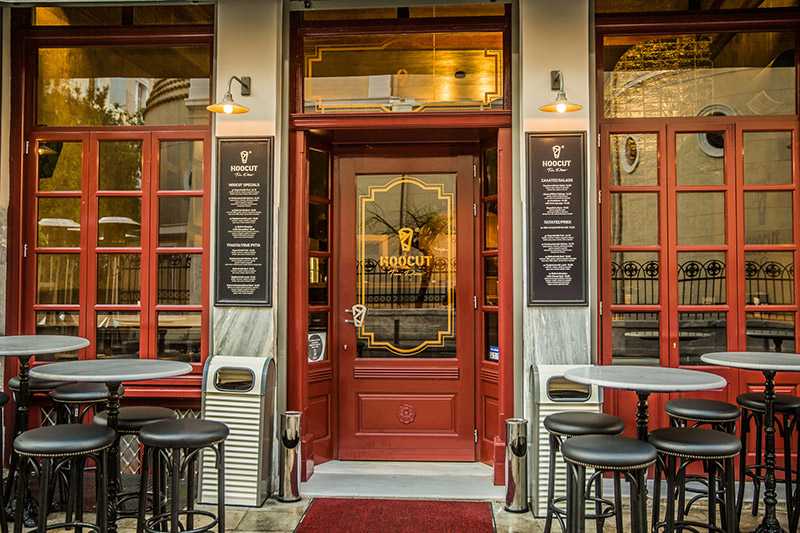 Hoocut: From squid with Imam (aubergine stuffed with onion, garlic and tomatoes) and falafel (chickpea fritters), to fluffy piroshki dough, deliciously fragrant soups and tasty pies, Hoocut offers gourmet quality street food with a twist, including grilled pork, chicken, lamb, minced beef and black pig sausages.
Address: Pl. Agias Irinis 9, Athens
Kostas Souvlaki: Established in 1950, this classic traditional souvlaki eatery serves the tastiest ground beef patties, pork and other meats wrapped in pita bread with creamy tzatziki (yoghurt and cucumber dip). All vegetables, spices and herbs are sourced locally, earning the 'souvlatzidiko' (skewer shop) an enviable reputation for appetising and sustainable cooking.
Address: Pl. Agias Irinis 2, Athens
Bougatsa at Makedonikon Bakery: The best bougatsa (a popular Greek breakfast pastry) can be found here in Exarchia, located in the city centre. The renowned bakery offers the traditional custard cream pastry from Greek Macedonia, but also produces the rich and buttery cheese bougatsa made in northern Greece, and the smaller crunchy 'kourou' cheese pie which is filled with feta.
Address: Solonos 73, Athens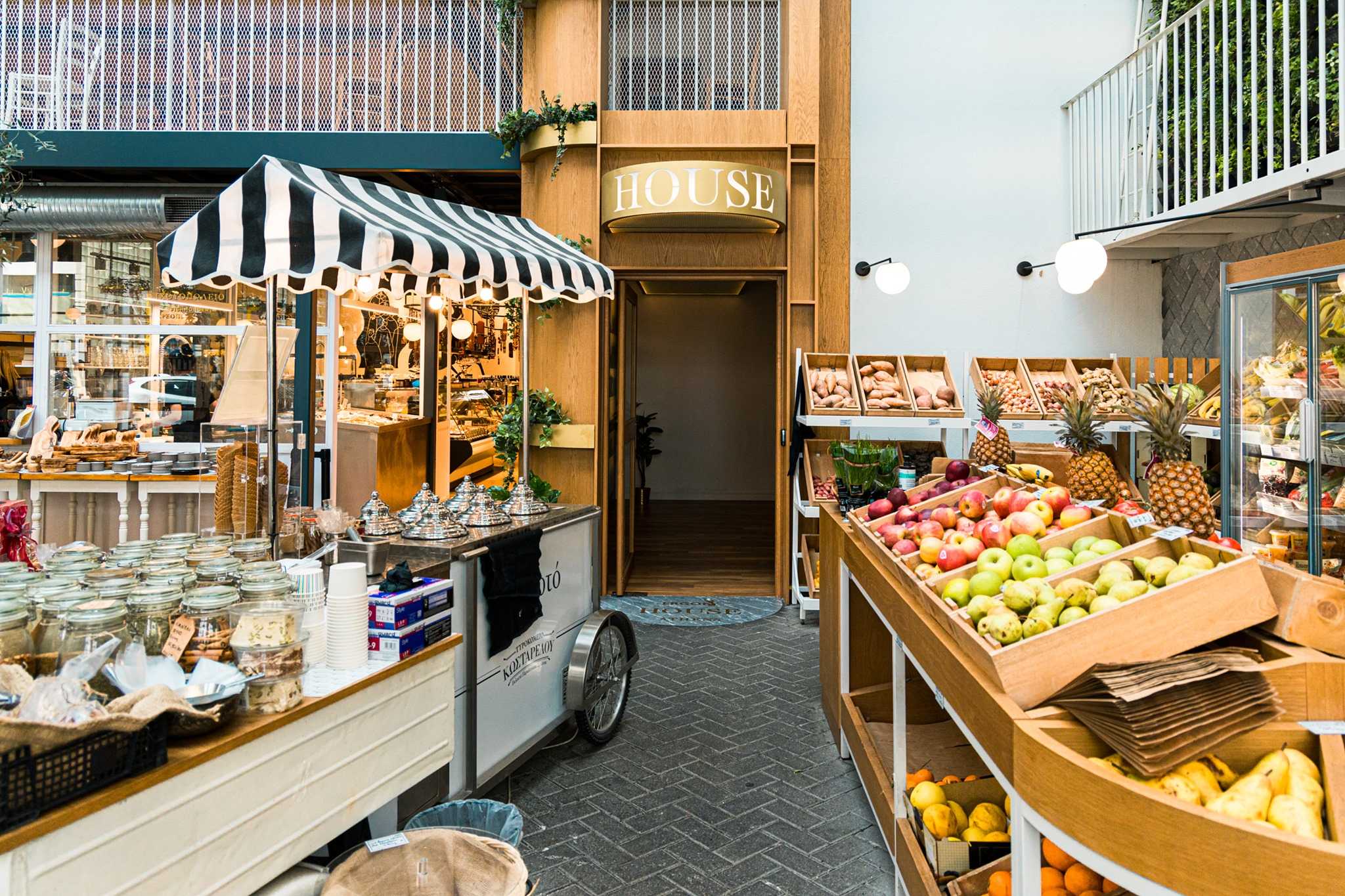 Ergon House: Enjoy an extraordinary dining experience in downtown Athens, where your meal is prepared using Greek products and organic meat purchased from bakers, butchers, fishmongers and greengrocers inside the establishment. This unique restaurant has created a Mediterranean ambience where visitors can dine around a 200-year-old olive tree whilst appreciating the aroma of freshly baked bread.
Address: 23, Mitropoleos Street, Athens
Epirus Winery (Oinomageirion Ipiros): Famous for its highly nutritious tripe soup 'patsas', this well-established diner can be found amongst the butchers at the back of Varvakeios market, the main food market in Athens located between Monastiraki and Omonoia. The historic restaurant serves Greek home-cooked dishes such as chicken soup, sea bass and meat stews.
Address: Filopimenos 4, Athens
Atlantikos: A small hideaway located in the shaded back streets of Psirri, this tiny maritime-style restaurant boasts the best authentic seafood in the city. A variety of grilled fish dishes are on the menu, while visitors can also order traditional Greek cuisine. Food is prepared in an open kitchen and throughout the year there is casual outdoor and indoor dining. Recommended is 'savoro', a lightly pan-fried white fish with blackcurrants and rosemary.
Address: Avliton 7, Athens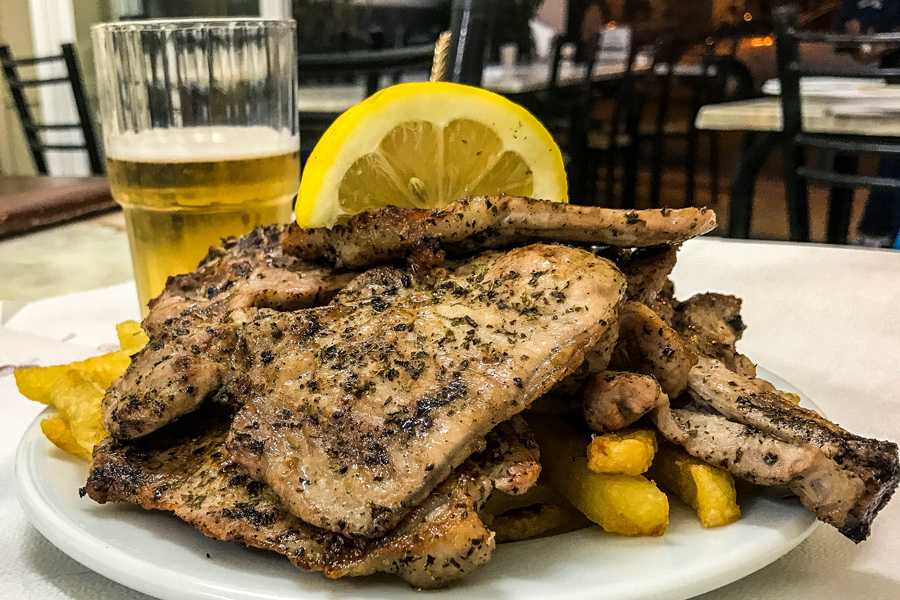 Seychelles: Picturesque and rustic, with a wooden roof and mosaic tiles, this relaxing eatery offers home-cooked traditional recipes such as herb pie with wild plum chutney, smoked trout with greens, rooster in wine sauce and grilled sea bass. There is an open kitchen where you can watch the food being prepared and summer seating outside and over in the square.
Address: Keramikou 49, Athens
Telis Steak House (O Telis). This legendary restaurant is known for the best pork chops in Athens and has been visited by celebrities from all over the globe. Telis has been in Psyrri since the late '70s and serves traditional Greek food along with his famous appetiser, the very spicy 'bouyourdi', a dish of green peppers, tomato and plenty of feta cooked over the coals.
Address: Ippokratous 207, Athens
Pandora Bakery: Located within walking distance of the Acropolis, visitors will enjoy freshly baked pastries, bread, delicious cakes and home-cooked Greek dishes. Favourites include the bakery's mouth-watering spinach and cheese pies – which you can watch being made on the premises – 'pasticcio' with fluffy bechamel and ground beef, and the classic layered sweet pastry dish 'baklava', filled with chopped nuts and syrup.
Address: Lembesi 1 & Makrygianni, Athens
Nolan: From Beijing and Vietnam street cuisine to the all-time favourite fried chicken, this modern eatery offers an inspirational menu that includes Greek Mediterranean recipes blended with Japanese, Vietnamese, Thai, Korean, Peruvian and Chinese influences. Examples of their appetisers are mini-sandwiches of shrimp and anchovy with chilli and coriander in rice paper, also steamed bao buns with pulled pork cheeks and a pear and carrot dipping sauce.
Address: Voulis 31, Athens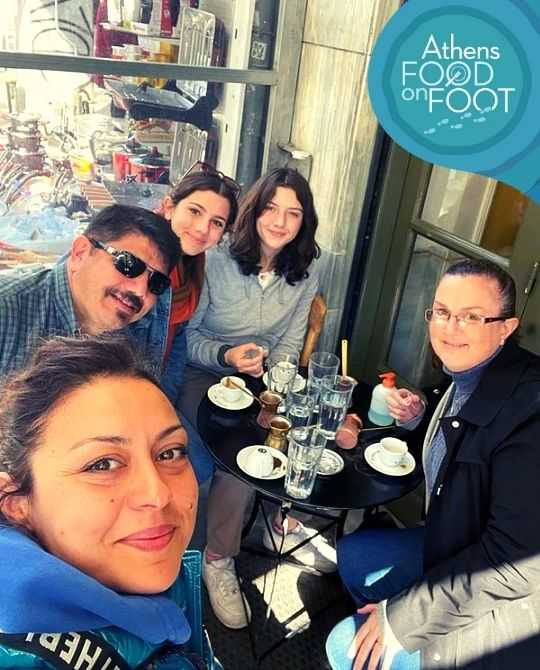 Kali Oreksi! – Bon Appetite!
Thank you so much, Anna! If you would like to learn about the Athens food scene in more details, join one of the Athens Food on Food tours. The tours are also a great way to meet other travelers while in Athens! Learn more about their tours at this link and whet your appetite for a trip to Athens by following Athens Food on Foot on Instagram and Facebook.