Hi! I'm Pascale. I am an artist and designer based in Paris, but I never miss an occasion to go back to my hometown of Montreal. Safe and easygoing, it is a great destination for solo women travelers. Foodies will find plenty to love, as the late chef Anthony Bourdain once said Montreal is "a great, great city with a great food culture," and "uniquely wonderful in its own way". I agree.
Recommendations for safe travel in Montreal
Montreal is a very safe city, but you do still want to use common sense when browsing the streets alone. Tuck away your wallet, be aware of your surroundings, walk in well lit areas at night and all should be fine. I would recommend getting a hotel downtown or near a metro station, since the subway offers regular service and is the quickest and most efficient way to get around the city.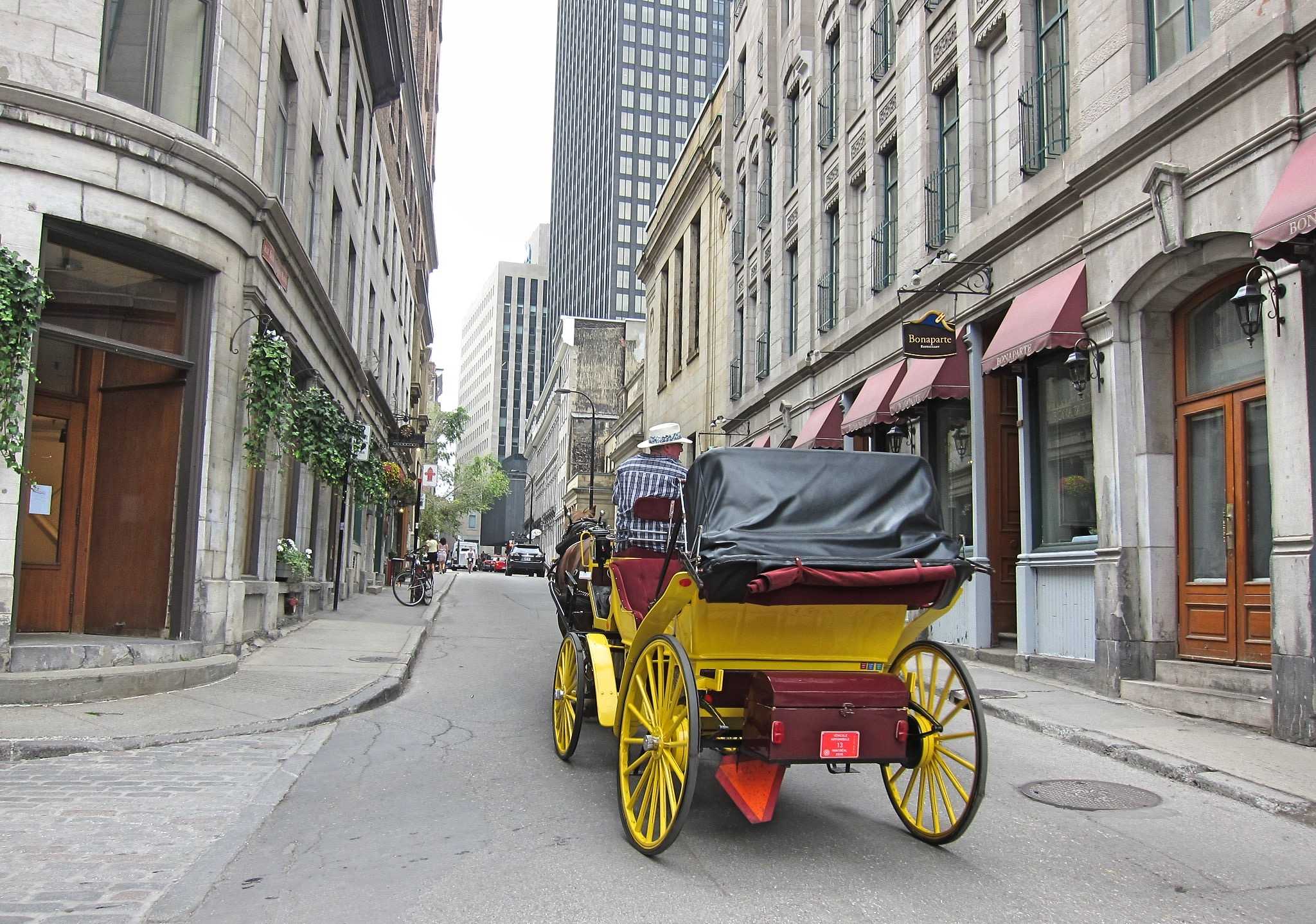 3 best things to do
Old Montreal is a definite must see when you visit the city. Although it can get touristy in the summer months, the old city is nonetheless full of charm, boutique shops and nice places to have a meal or a pre-dinner drink.
Stop by the Pointe-à-Callière museum to learn all about the history of Montreal and visit its archeological sites.
If the weather is nice, pack a sandwich, a thermos of coffee and head to Mont Royal. A short walk uphill from downtown, this sprawling oasis of greenery is loved by Montrealers and tourists alike. The belvedere at Mont Royal offers a stunning panoramic view of the city and a unique spot for a picnic. The footpath to get to the belvedere is well marked and frequented during the daytime.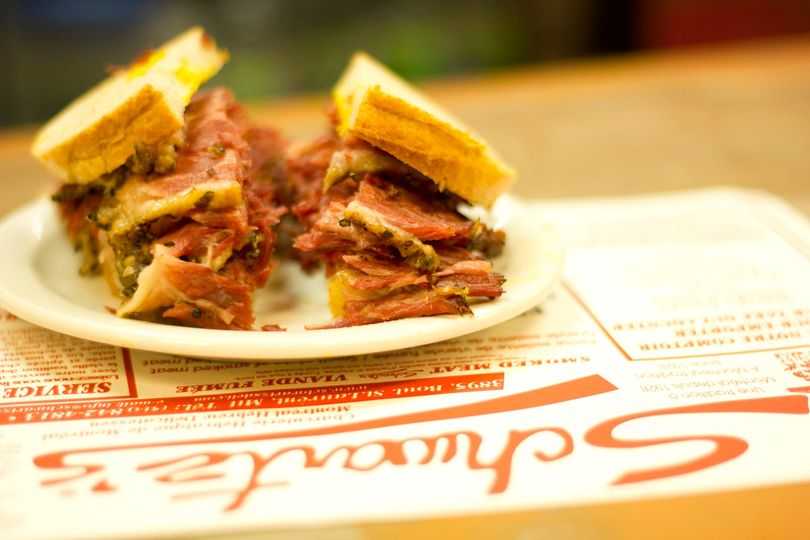 3 best restaurants
Montreal is known throughout North America for its gastronomy and international culinary fares. It is difficult to pick only 3 but here it goes:
Schwartz's Deli – You can't come to Montreal without stopping by this place for its world famous smoked meat sandwich. Don't be put off if there's a queue at the front, it goes pretty quick. Sit at the counter to watch the cooks in action and don't forget your pickle!
3895 St Laurent Blvd Metro Sherbrooke or Saint-Laurent
Boris bistro – Old Montreal has many good restaurants and Boris Bistro is one of them. Behind its stone façade lies a beautiful outdoor terrasse where you can enjoy a glass of wine and upscale bistro cuisine.
465 McGill street Metro Square Victoria
Le Taj – If you're downtown and want a good curry, this is the place. Their Butter chicken is exquisite and their menu offers a variety of dishes that is bound to please anyone.
2077 Stanley street Metro Peel
Best jogging path
Even if Montrealers are city dwellers, they love their sports. Skiing and snowboarding are a short drive away from the city. Hockey is a religion. Biking, rollerblading, rowing and swimming are favourite summer pastimes. There is a plethora of safe spaces for jogging throughout the city, but one that I particularly enjoy is called the Piste des Berges which runs from the waterfront of Old Montreal, heading west towards Griffintown along the canals and locks.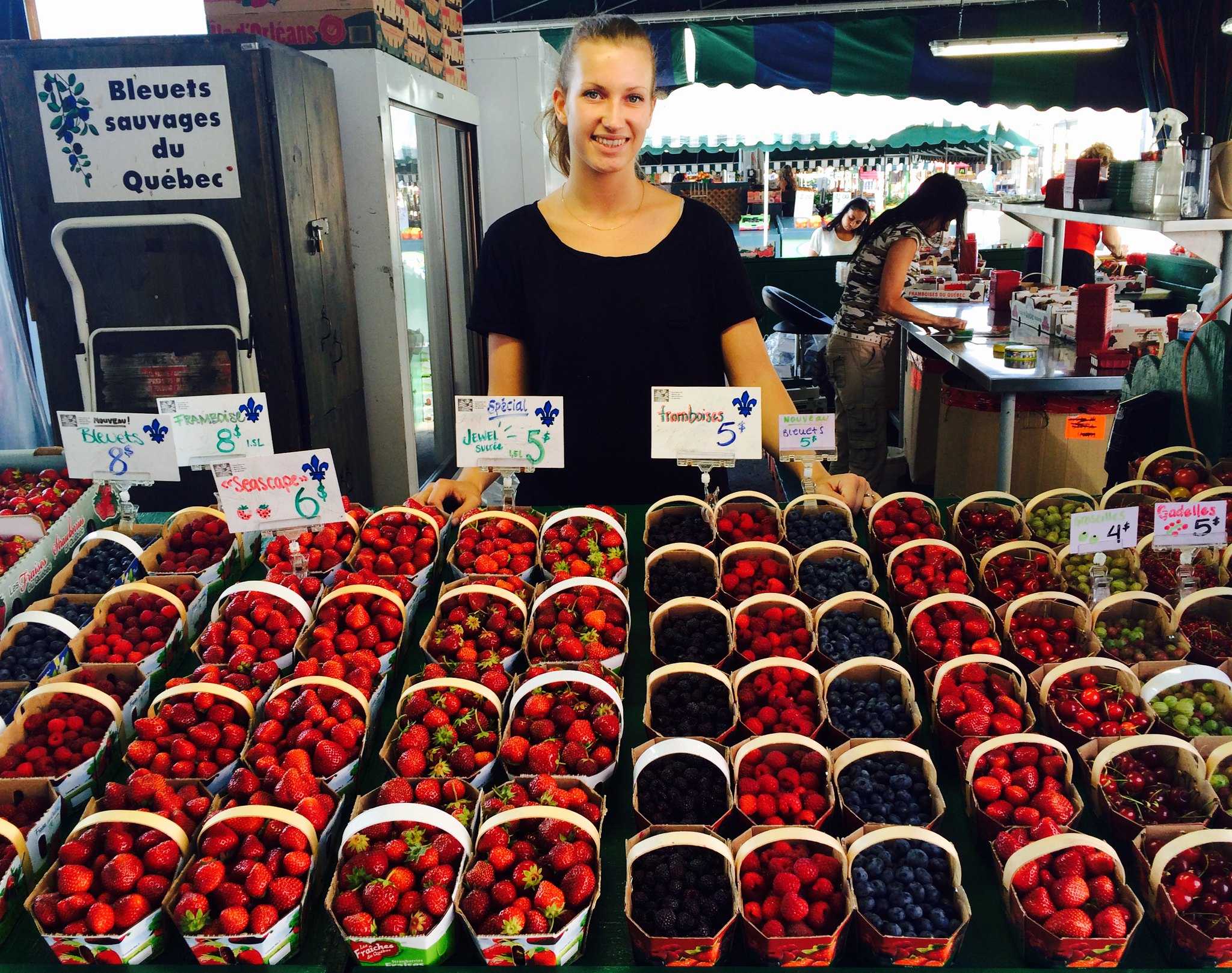 Best shopping address
Off the beaten path but easily accessible is one of Montreal's most vibrant markets, the Marché Jean-Talon. Come here for a browse and enjoy fresh seasonal produce and local delicacies.
7070 Henri Julien avenue Metro De Castelnau or Jean-Talon
Best Spa
While you're in Old Montreal, why not enjoy a spa moment at the BotaBota. This historic river ferry was transformed into an upscale spa on the water where you can enjoy a massage and the view of the Montreal skyline from the hot tub. The on board restaurant serves healthy meals, snacks and cocktails. Booking in advance is highly recommended.