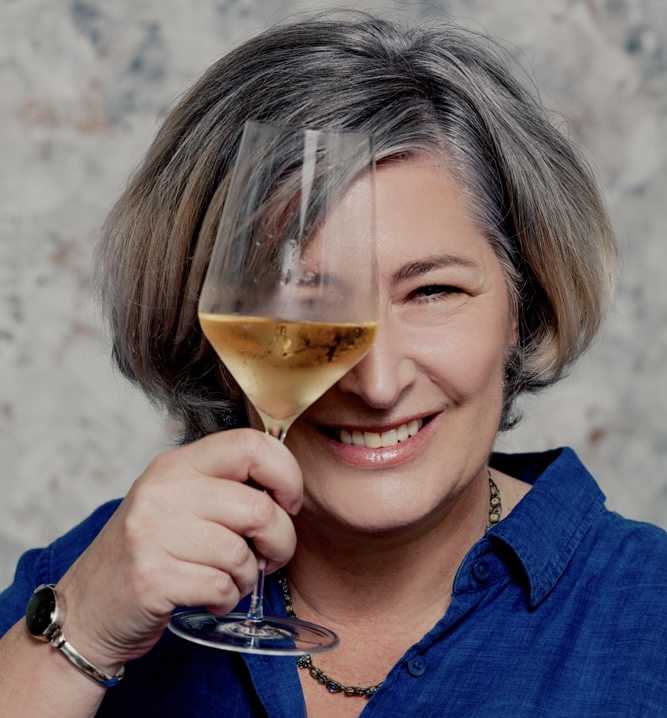 Cheers! I am Cynthia C. I am Canadian, and I have been living in Paris for 30 years. I came to do a Masters in Art History, but since I love food and wine so much, I had to find a way to stay! I am a certified champagne educator and guide, and founder of Delectabulles, a champagne club for women. I only use champagnes made by women during my workshops in Paris, and I only take people to visit houses in Champagne where women play an important role – in the past or present. It is my small way of supporting women in a male-dominated wine industry.
I spend a lot of time in Reims and I am happy to share some tips with you! Be prepared to witness a lot of history and sip lots of champagne. Le champagne is a celebratory wine that marks special occasions, brings joy, represents elegance and the finer things in life. When you think of le champagne, you think of happy times. Ironically, la Champagne is a region that is known for its harsh weather and bloody history. From the Romans who invaded Gaul at the beginning of the 1st century, to the Nazis who pillaged the cellars in the 20th century, many a soldier has marched through Reims during the last 2000 years. Learning about the history of the region has helped me understand and respect its people, and its wine, even more. I hope you will get a taste of both while you are there.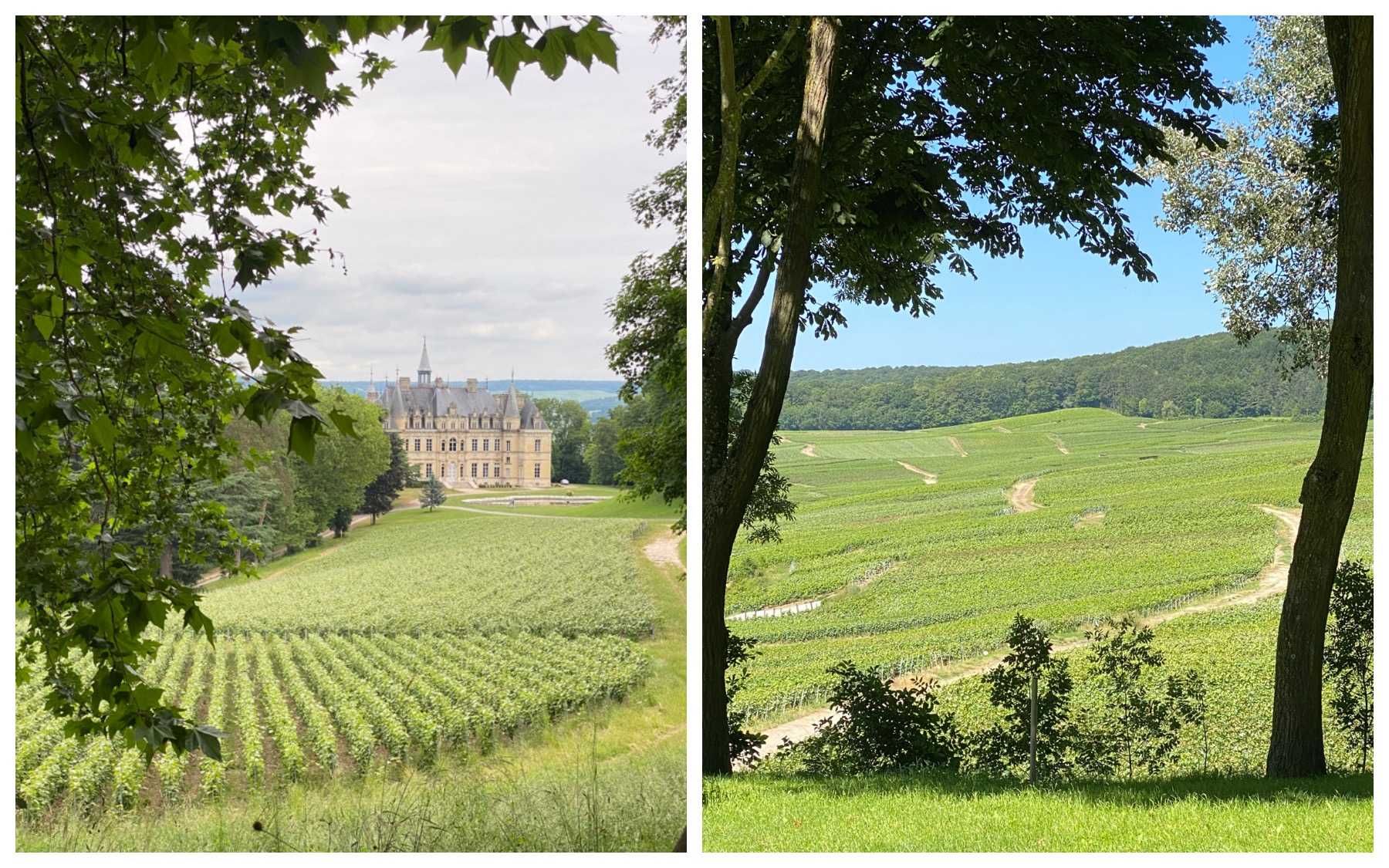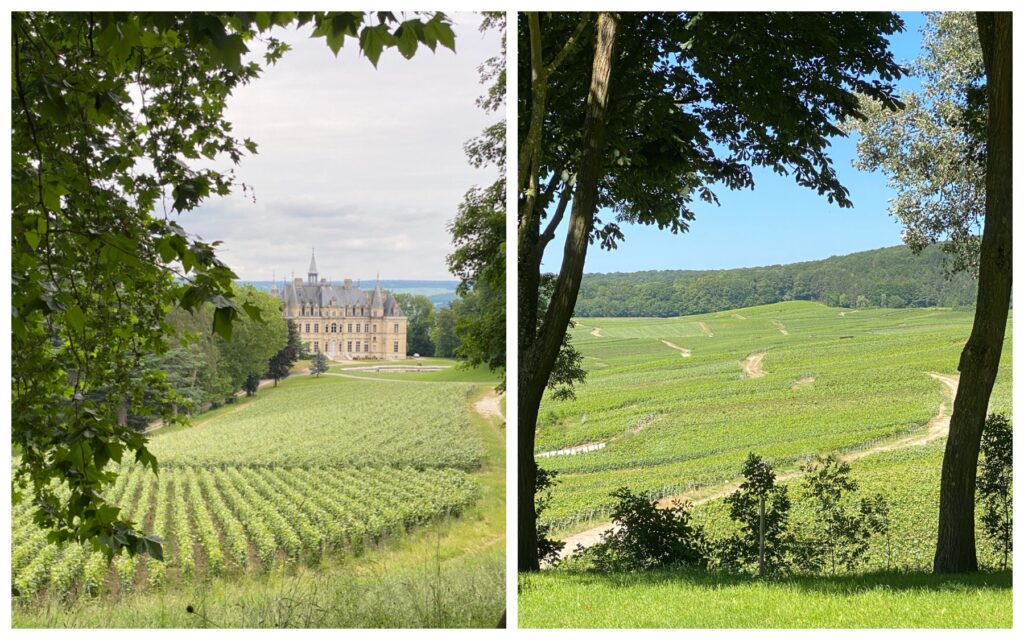 Safety in Reims
I have been trekking in the Himalayas on my own, sea kayaking in Borneo, and I have to say that Reims is one of the safest places I have visited as a solo female traveller. The only thing you have to worry about is train schedules. Trains don't leave late at night, so make sure you book your ticket in advance, and don't miss your train. Otherwise you will have to scramble to find a hotel room at the last minute.
You can't visit Reims without visiting the cellars of a famous champagne house and visiting the cathedral. Those are a must.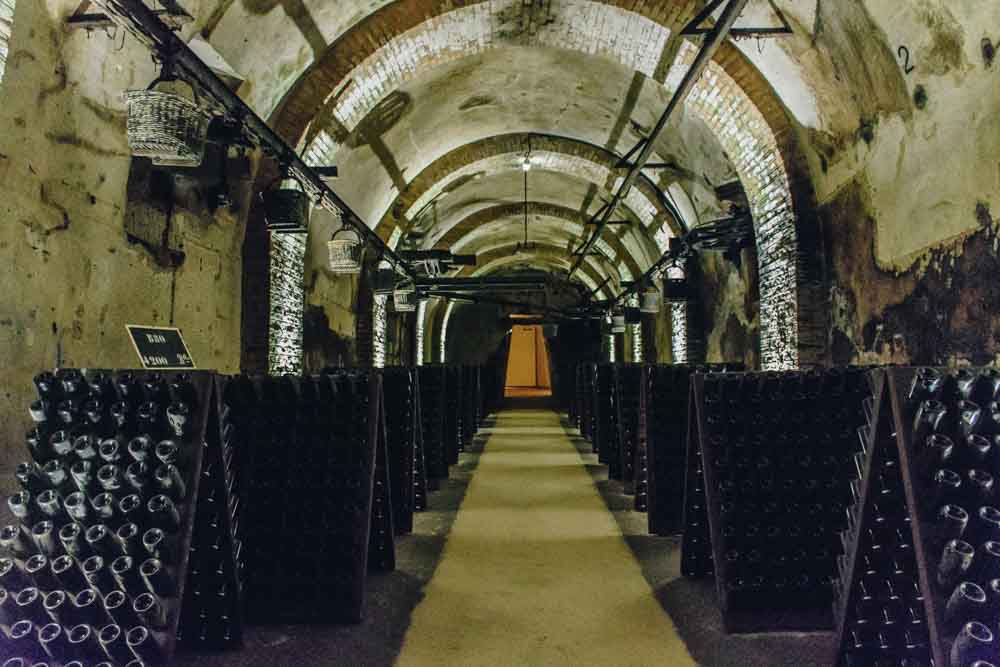 Top 3 champagne houses to visit around Reims
Ruinart is the oldest champagne house and has the most beautiful "crayères" – chalk quarries dug by the Romans and now used to age bottles.
Taittinger also has beautiful cellars and their CEO is a woman! Keep an eye out for the graffiti left by the people who lived in their cellars during WWI to shelter from the 1500 German bombs per day that fell on Reims.
Lanson has the most educational cellar visits because you get to see a small enclosed vineyard (a "clos"), their production cellars, and their ageing cellars. In all the other houses, you only get to visit the cellars where the bottles are ageing. Their delicious Green Label cuvée is made from grapes from their organic vineyards in Vincelles (outside of Reims) and managed by a woman used. Try it if you have the option.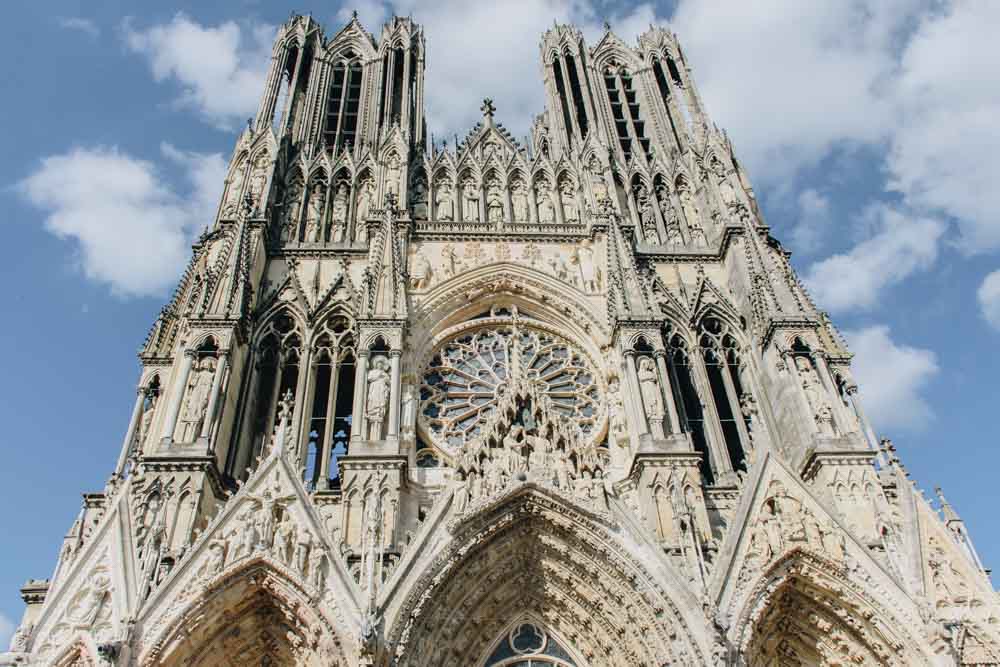 Top 3 places to visit in and around Reims
Notre-Dame-de-Reims Cathedral: You can't visit Reims without walking around and inside its cathedral. Don't miss the very bizarre gargoyles outside, the shell marks left from the WWI bombs, the plaque on the floor of the middle aisle that mentions that Clovis, the first king of France was baptised there, the stained glass tryptic devoted to making champagne. And close your eyes and imagine you are standing beside Joan of Arc, just after she freed Reims from the English during the 100 Year War in the 15th century, and watched Charles VII get coronated in the cathedral.
The Museum of Surrender: not many people know that the end of WWII was secretly negotiated in Reims on 7 May 1945. Visit the headquarters of the Allied Forces in a high school, watch a short movie (in English or French) that explains what went down and why, and don't miss the War Room where the Nazis signed the surrender document ending the war.
The hillsides around Reims: You would be missing out on a lot if you didn't get to see the vineyards! Book a drive in a convertible vintage 2CV with A l'allure champenoise. Every time I go for a ride I giggle the whole time! Your driver will teach you lots of things about the region and the wine.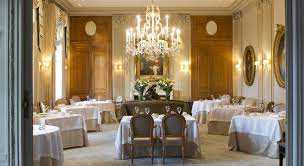 3 best restaurants in Reims
Au Bon Manger (Organic): if you are into the farm-to-table concept, try Au Bon Manger, a teeny tiny friendly deli with a few tables and a large selection of natural wines and biodynamic champagnes. Perfect place for a light lunch
En aparthé (Tea or Brunch): just around the corner from the cathedral you will find a lovely tea parlour called En aparthé. The eclectic décor of antiques, grand selection of teas and sweet and savoury treats will transport you into a dream. Nice little spot to rest after a champagne tasting.
Les Crayères (Treat yourself): There are two restaurants inside Les Crayères, originally a chateau built for Mme Pommery's daughter, but now a luxury hotel. Le Parc is a 2* Michelin restaurant. Le Jardin is a very affordable brasserie in the former stables of the chateau. The latter is where I often take clients for lunch or dinner.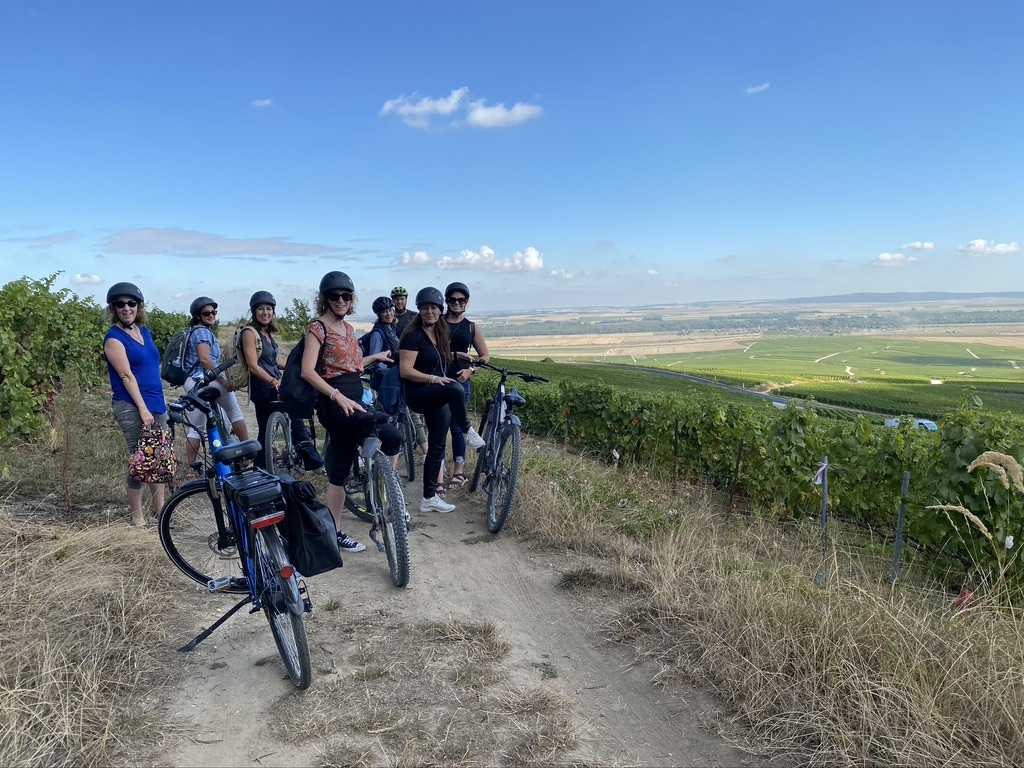 Best Places for Jogging or Exercise around Reims
I am not a jogger so I can't really recommend places to jog in Reims. That said, I often take people hiking or cycling in the vineyards near Reims, and we stop to visit the cellars of a small female-owned winery. To be honest, it is tricky to do this on your own. You will either need to ask for a map from the tourist office in Reims to find the trails, or book a guide that knows some of the best spots and can take of all the logistics from Paris or Reims. The best time of the year to do this is in between April and October. Pretty dreary in the winter!
I hope these tips will be helpful and have inspired you to visit Reims. Cheers, and onwards and upwards, like a champagne bubble!
Merci! Thank you, Cynthia!
If you want more tips about LE champagne (the wine) or LA Champagne (the region), you can follow Cynthia on social media @delectabulles. Learn more about Cynthia's champagne club, Masterclasses, virtual seminars and excursions on her site Delectabulles.