Bonjour!
Hello! I'm Lily H., a traveler writer and influencer based in Paris, originally from Canada. Passionate about travel, I've been to over 45 countries, often as a solo traveler.
Although my adventures across the globe have been amazing, there has certainly been room from improvement, voids which I'm excited to fill thanks to the SHe Travel Club. Discover my thoughts on the SHe Travel Club and my Paris tips below!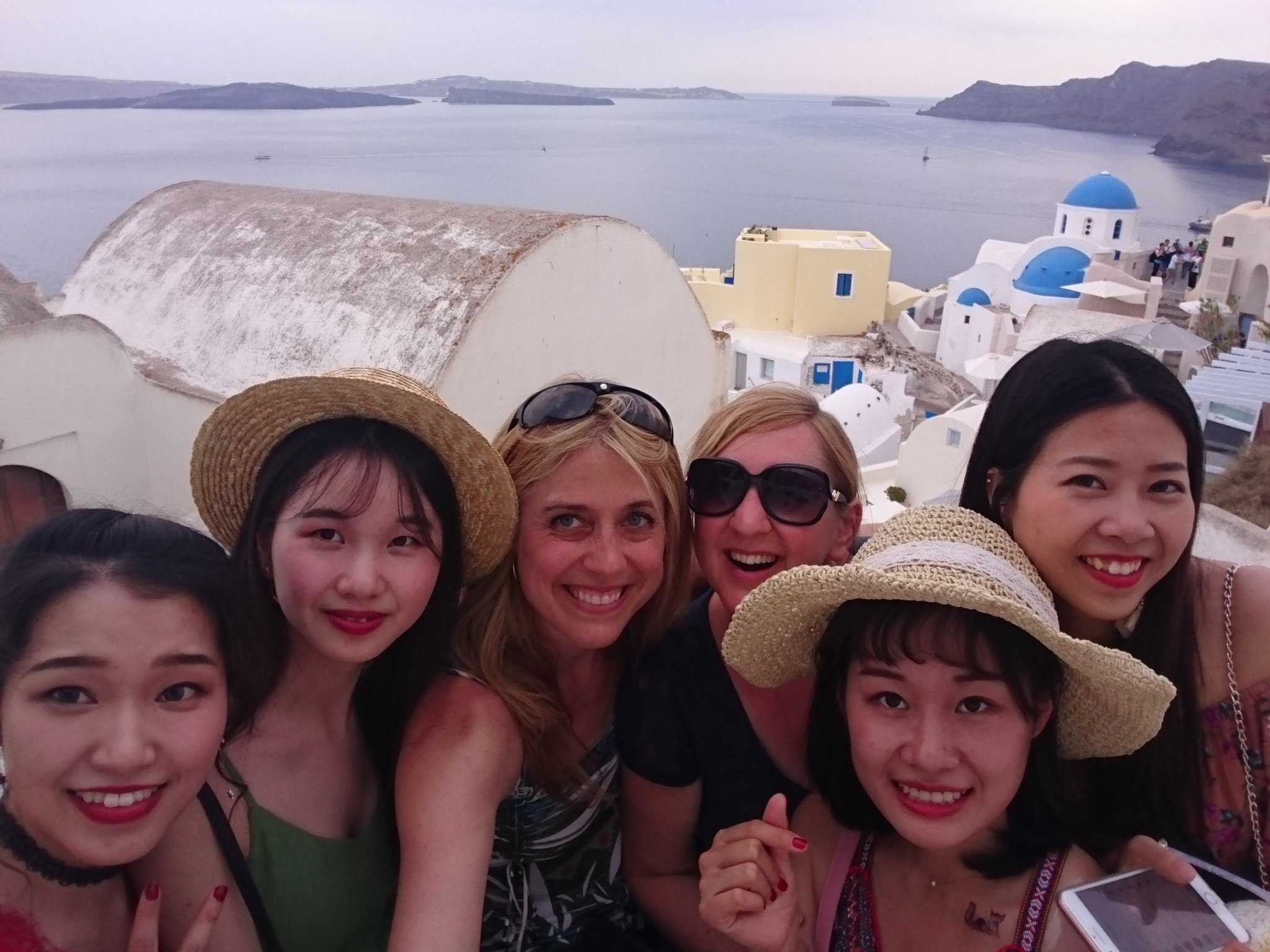 SHe Travel Club, filling a void in the travel sector!
In addition to the SHe Hotel Certification, I'm also thrilled at the prospects of connecting with fellow women travelers. Traveling solo can be very enriching, yet it can also be lonely at times. I usually try to make friends, especially if I'm going to be in a destination for at least a few days, however, this isn't always easy. It's always been a memorable and enriching experience when I have meet people, from locals to fellow travelers from the four corners of the globe. I think that this is a definitely advantage of becoming a member of the SHe Travel Club! Not only will members have the chance to have great local tips, but they'll also be able to connect with like-minded women travelers while on their trips.
My Paris Story…
I think I first fell in love with Paris before I even set foot in the city. Growing up in rural Canada, I was fortunate to be introduced to France when I was enrolled in French Immersion, a French-only class now common in Canadian schools. I visited Paris for the first time when I was on student exchange in Italy in high school and then on a second exchange during university during which I spent three glorious months in Paris. That sealed the deal! Graduation diploma in hand, I embarked on Paris and have called the city home since 2000.
Paris, a wonderful destination for women travelers!
As a travel writing I am constantly looking for the best things to do, original activities, bars, restaurants, hotels and more. Here are some of my favorite tips for my heart city!
3 recommendations to travel Safe and Happy in your city
Paris is a very safe city, however, there are a few things to be aware of. Theft of purses and cellphones can be an issue. I experienced this firsthand when my purse was stolen, as it was hanging on the back of my chair in a very calm restaurant. So, better play it safe and put your purse on your lap or perhaps on a ledge or stool next to you if you're sitting in a secluded place without anyone seated next to you or within reach of anyone walking by.
Try not to be on your cellphone if you're walking down the street, sitting next to the door in the subway or taking an escalator in a mall or the subway. While walking around, make sure it's safely zipped in your bag.
As I mentioned above, the city is very safe, but you may want to avoid the Barbès area or walking around Les Halles area late at night.
Lastly, to improve happiness, why not join a tour or cooking class is a great way to meet fellow solo travelers so that you could explore the city or share a meal together!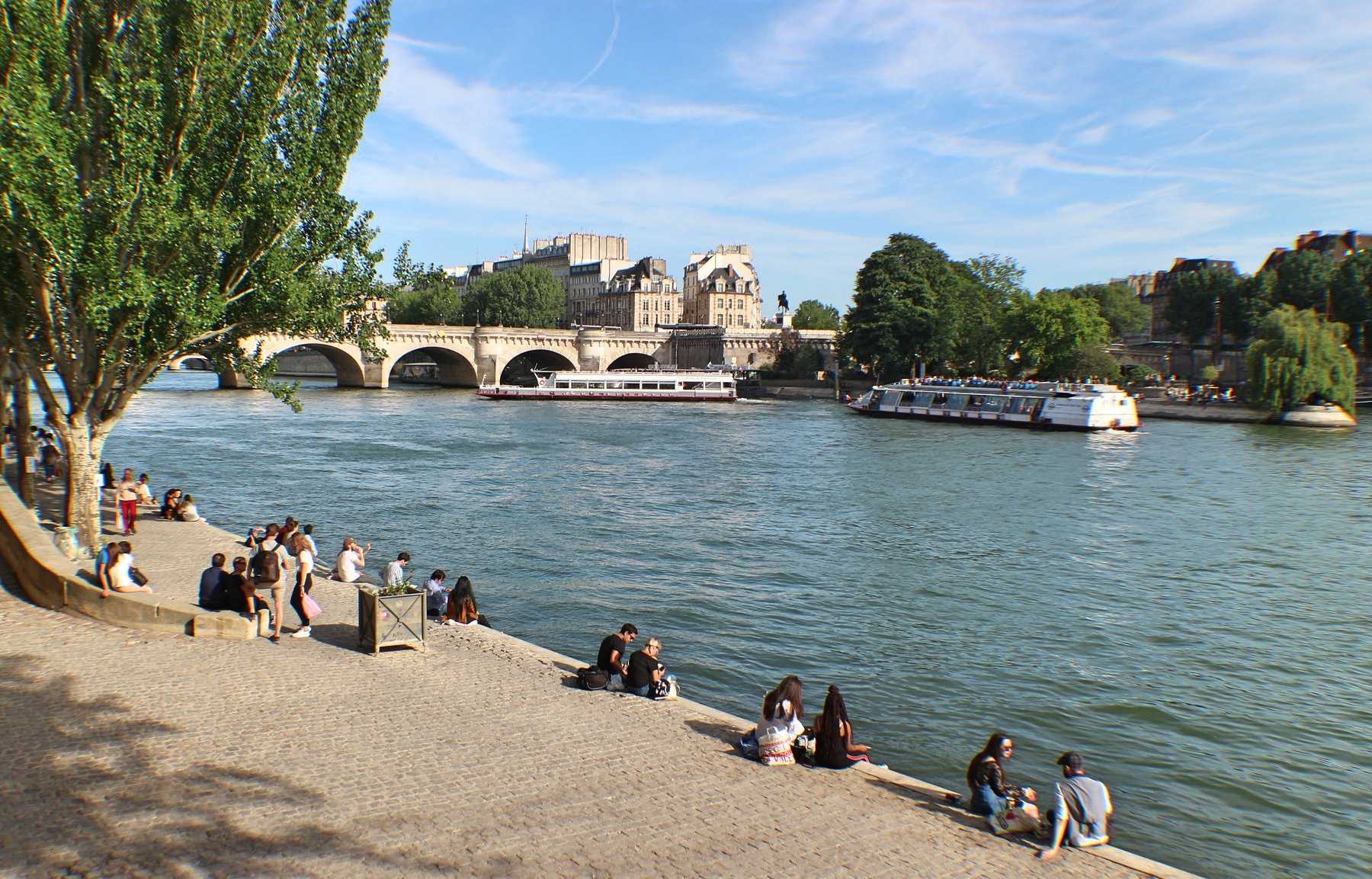 3 best places to visit
I am a big fan of exploring a city on foot and Paris is a fabulous city for walking around, or "flaner-ing" as the French call it. A walk along the Seine is a must! It's very peaceful and you can see many of the city's top sites as you stroll! I recommend the stretch of the walkway along the river on the Right Bank from Chatelet to at least Pont de la Concorde (you can also keep going!). This is closed to traffic and has been converted into a park called "Parc Rive de Seine".
I also suggest walking around in the Marais. One of the oldest parts of Paris, it has narrow streets, pretty squares (like Places des Vosges), nice boutiques and historic mansions, many of which have been converted into museums, such as the Musée Carnavalet and the Musée Picasso.
It's hard to pick just one third place as the city has so much to offer, however, since I live in Montmartre and am very fond of the area, I'll choose it. A former village outside Paris, it has tiny cobbled streets, small buildings and, as its on a hill, it offers sensational views of the city! I really recommend exploring beyond Sacré-Coeur and the touristy Place du Tertre. The backstreets of Montmartre are safe and beautiful! The rue des Abbesses area is where the locals go out, it has plenty of nice shops, cafés and restaurants (more on some of these below!).
3 best restaurants
Cuisine is at the forefront in Paris and the city has thousands of restaurants. I've chosen a few restaurants that are good for solo travelers. Bouillon Pigalle: this modern take of a tradition bouillon, or cheap and cheerful restaurant serving French classic dishes, has been a huge success since opening a few years ago. Come early – for lunch get there a little before noon, and for dinner a little before 7 pm. They have seating for single travelers along the bar. Le Fumoir: this classy café restaurant facing the Louvre is a good option for rubbing shoulders with both locals and travelers alike. Pink Mamma: for something different than French food, this popular and trendy Italian restaurant is stylish and friendly, plus it has a secret bar in the basement where you can get a drink after dinner.
The best and safest jogging path
As I indicated above, the Seine is a great place for walking, but it's also an excellent place for a jog. I would only suggest that you might want to avoid after dark as there are parts with cobble stones (easy to trip!) and there can be people gathering in groups. The early morning has lovely light though! I can also recommend the Luxembourg Gardens, one of Paris's prettiest parks and very popular with joggers who live on the Left Bank of the city! On the Right Bank I would suggest the Parc Monceau. This beautiful park on the north edge of the 8th arrondissement is frequented by the chic residents of the area and within easy of many of the top hotels of the Champs Elysées and rue Saint Honoré area.
The best shopping address
The Upper Marais is great for shopping. You can find a number of small Parisian designers on rue Saintonge, rue Charlot and the surrounding streets. On the edge of the district is the concept store Merci, which also has a great library café!
Bon voyage! Enjoy your time in Paris!