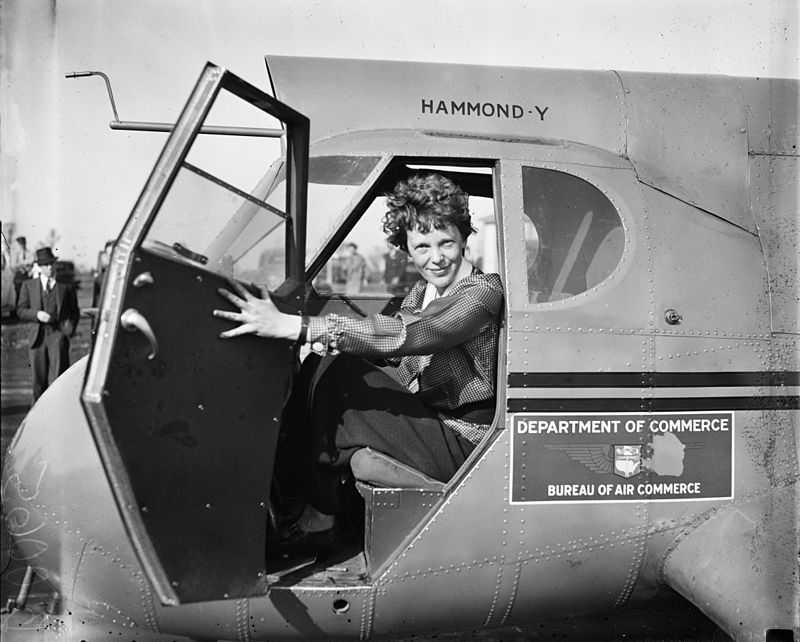 Travel is our passion and helping women travel safe and happy around the globe is our mission. It hasn't always been easy for women to travel. However, over the course of history some trailblazing and daring women have helped path the road for other women. To celebrate International Women's Day, we're putting the spotlight on 10 of these exceptional women travelers in history.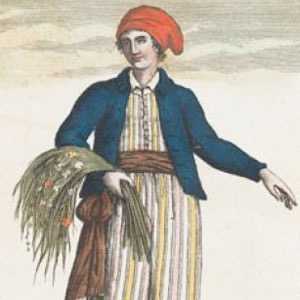 Jeanne Baret (1740-1807)
This French woman is considered the first woman to circumnavigate the globe, although she did it disguised as a man and not entirely intentionally. Baret was the housekeeper for the naturalist Philibert Commerson, also acting as his nurse and was possibly his lover. In 1765 Commerson was invited to participate in French navigator Louis Antoine de Bougainville's round-the-world expedition. Baret dressed as a man as women were not permitted on French navy ships. The journey was completed in two years and four months and, in addition to the record it set with Baret it was also France's first worldwide navigation trip.
Isabella Bird (1831-1904)
This British explorer, writer, photographer, and naturalist was the first woman to be elected Fellow of the Royal Geographical Society. Her first sea voyage was at the age 23 and despite ill-health, she continued her intrepid lifestyle until her death. Journeying by boat and horseback, Bird traveled extensively in Asia as far as Australia and Hawaii. She chronicled her expeditions in various books including Six Months in the Sandwich Islands, The Englishwoman in America, A Lady's Life in the Rocky Mountains and Unbeaten Tracks in Japan and also captured many of her destinations on camera.
Nellie Bly (1864-1922)
An American journalist, Nellie Bly made the history books by her world-record trip around the world in 72 days. Inspired ​​by Jules Verne's fictional heroine Phileas Fogg from Around the World in 80 Days, she began her trip on November 14, 1889. She traveled a distance of 40,070 kilometer trip using trains, ships, horses, rickshaws and other transportation devices. Among the destinations she visited were Japan, Singapore, Hong Kong, England and France – where she met the writer who'd inspired her journey.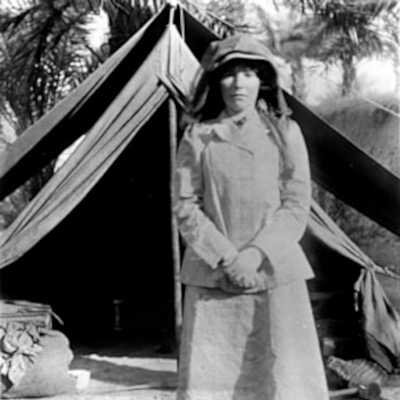 Gertrude Bell (1868-1926)
Deemed the female "Lawrence of Arabia", this British writer, archaeologist and political officer was the first foreign woman to travel extensively in the Middle East. Passionate about Arabia, its people and culture, her deep knowledge of the area led her to being recruited by the British Intelligence service in Cairo during World War I. Due to her position, she also was involved in establishing the country borders of Iraq after the war, where she lived in Baghdad and went on to found the National Museum of Iraq.
Harriet Chalmer Adams (1875-1937)
This American explorer, writer and photographer got her travel start with a three-year journey with her husband to every country in South America when she was 29. She went on to travel over 160,000 kilometers during her lifetime, often venturing to countries where no foreign women had ever been. She shared her experiences and photos with the National Geographic Society and during lectures.
Freya Stark (1893-1993)
Born in Paris to English artist parents, Freya Stark must have had travel in her DNA. Nicknamed the Nomad Queen upon her death at age 100, she often traveling alone and to dangers, remote locations often in the Middle East and Central Asia. She went on to write two dozen books about her travels.
Lady Hay Drummond-Hay (1895-1946)
An English journalist, Lady Hay Drummond-Hay earned her fame thanks to being the first woman to travel around the world by air. The trip was made by zeppelin, which took off in August 1929 from Lakehurst, New Jersey and returned there 21 days later, after making stops in Friedrichshafen, Germany, Tokyo, and Los Angeles. We work as a foreign correspondent, which took her to China, Ethiopia and during World War II, she was captured and interned in a Japanese camp in the Philippines.
Amelia Earhart (1897-1937)
Famed American pilot, Earhart (pictured at the top) broke many records, and not just as a woman, from the highest altitude climbs to the fastest flights. In 1920 she became the first woman to fly solo across the Atlantic Ocean. Her daring feats also helped promote equal rights for women, not just in the sector of aviation. Her dream of circumnavigating the globe was sadly shot down by her last flight, in July 1937, when her plane disappeared over the central Pacific Ocean near Howland Island.
Martha Gellhorn (1908-1998)
Another renowned journalist, Gellhorn considered herself as a "un voyageur sur la terre", a traveler on earth. Often covering war and conflict, she reported on the ground during the Spanish Civil War, the Blitz in London, D-Day, the Vietnam War and conflicts in the Middle East. In her private life, Gellhorn is known for her relationship and marriage to Ernest Hemingway.
Cassandra De Pecol (1989)
In more recent times, there has been a great increase in women travelers and globe-trotters, many of who share their adventures via their blogs, travel writing or social media accounts. A very notable one of these is American author, speaker and activist, Cassandra (Cassie) De Pecol. In 2017, she made the Guinness Book of World Records in two categories: "Fastest time to visit all sovereign countries" and "Fastest time to visit all sovereign countries – Female". Although these records have since been broken, she still had impressive achievements. She also appeared on the reality television series Naked and Afraid.
Do you also love travel?
You don't have to be a record breaker to enjoy travel. Whether you're a young adventurer, travel for business or with your kids, join a community of fellow women travelers and take advantage of hotel offers by SHe Certified hotels by becoming a member of SHe Travel Club! Learn more at this link.