We make Hospitality better for Women
SHe Travel Club is the only label dedicated to female travelers.
We grade and provide solutions for hotels based on women's needs and expectations.
Discover our destinations

Hotel Croisette Beach Cannes – MGallery
Completely renovated, the Croisette Beach Hotel Cannes is a preserved and intimate place located a few steps from the mythical beaches of the Croisette and the Palais des Festivals. In the heart of the French Riviera, the hotel enjoys a unique location just a stone's throw from the Mediterranean Sea.…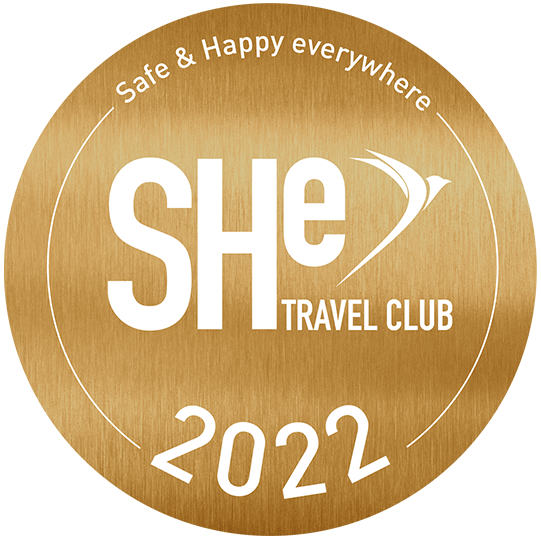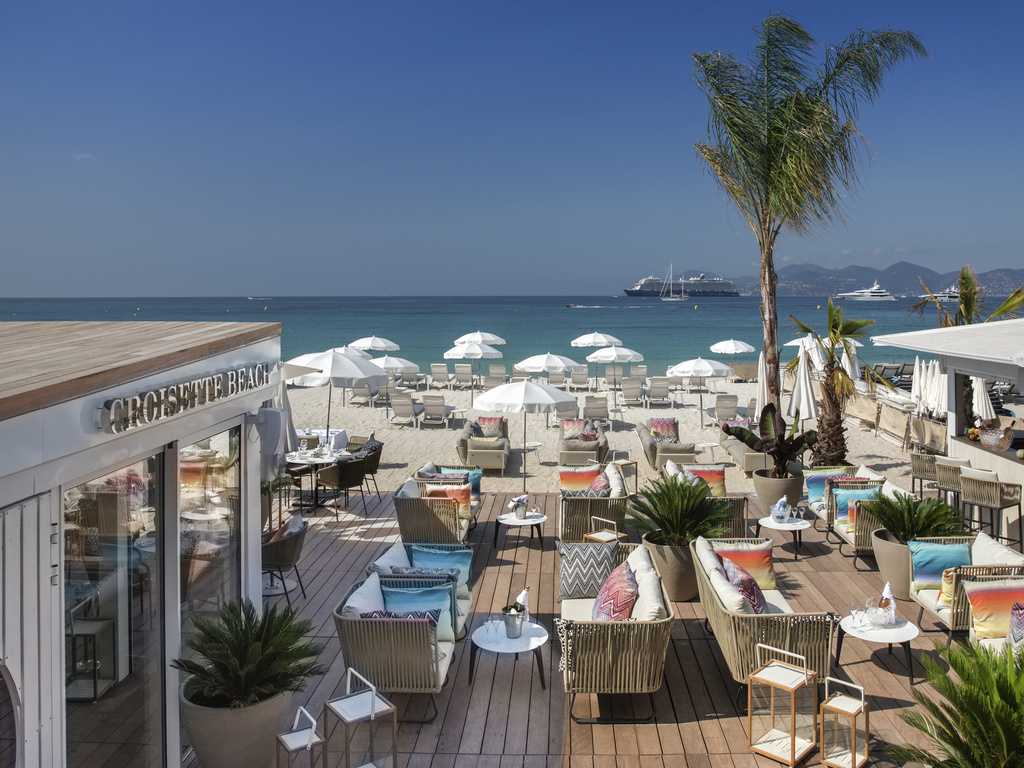 A haven of peace on a timeless island of natural beauty and endless possibilities, The Ritz-Carlton, Abama was designed to harness Tenerife's unique climate to provide a holistic experience for guests of all ages. Offering the perfect combination of rest and recreation on land and at sea, the resort is…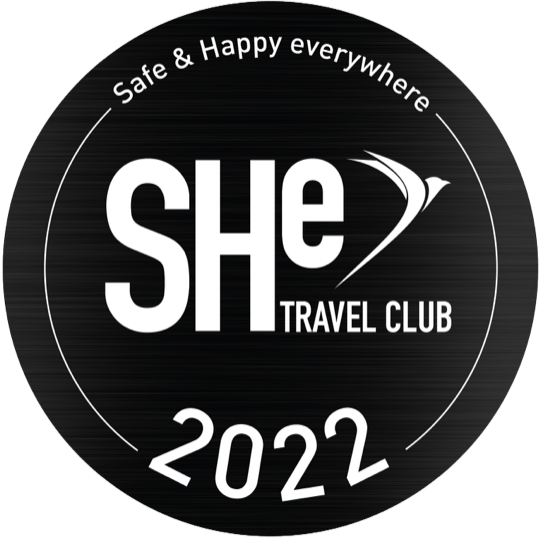 InterContinental Marseille Hôtel Dieu
A symbol of luxury par excellence, the InterContinental Marseille-Hotel Dieu is located on the hill of the Panier, the oldest district of Marseille. Sip a pastis on the terrace while admiring the view of the Notre-Dame de la Garde basilica, before tasting the Mediterranean cuisine of our starred restaurant Alcyone.…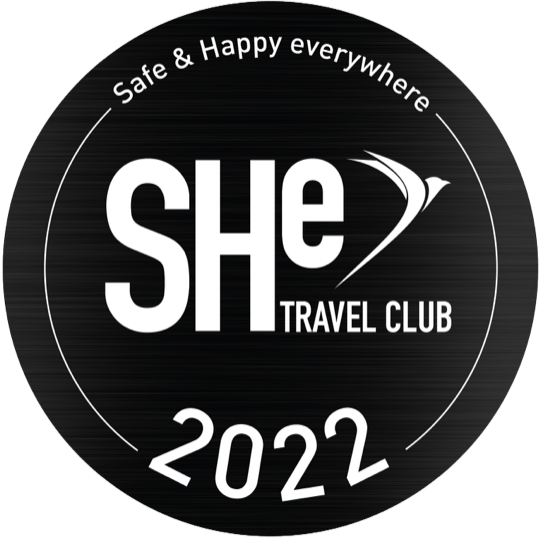 Crowning a sculuded ridge above Bali's Valley of the King's Viceroy Bali is a luxurious 40-villa retreat for those seeiking the exclusive, the exotic, and the elegant in all things. With mesmerizing views of the serene valley below, and once a favoured retreat of royals, the resorts offer six categories…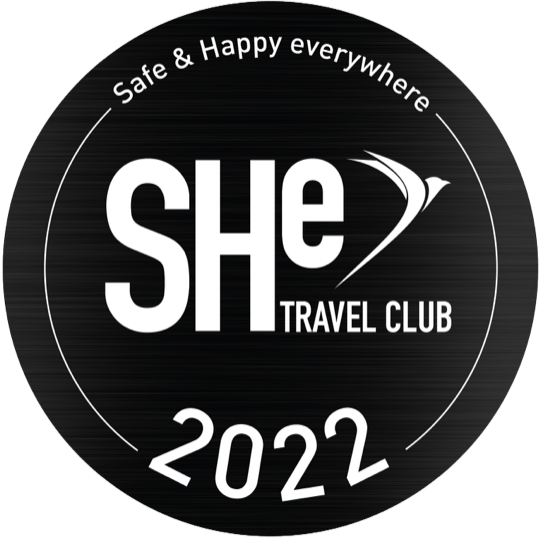 Our Travel Guide & women recommendations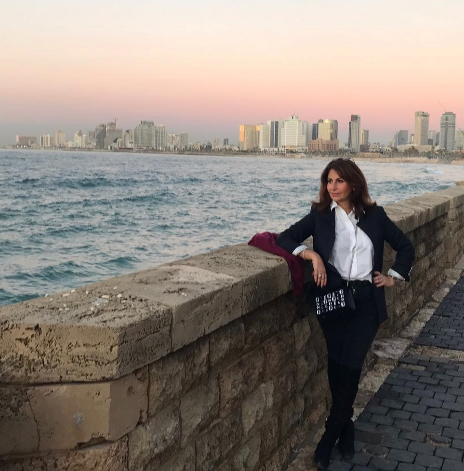 Tel Aviv, the perfect city to travel alone or with children. Tel-Aviv is the kind of place where whatever the reasons you are coming for, you will never feel alone or unsafe. Valerie Hoffenberg It is very simple to meet locals and start a conversation without feeling embarrassed. People speak to each other in restaurants or […]
Laurence a member of SHe Travel Club. , Art and Expert Advisor for more than 20  years based between Paris and Geneva, shares with us her favorite addresses in St Barth, as well as top exhibitions and museums to visit this summer. Interview | Laurence, Art and Expert Advisor | June 2022 I'm an art advisor […]
Laurence, member of SHe Travel Club. Art and Expert Advisor for more than 20  years, based between Paris and Geneva, shares with us her favorite addresses in St Barth, as well as top exhibitions and museums to visit this summer. Interview | Laurence, Art and Expert Advisor | June 2022 I'm an art advisor for more […]
Why they choose a certified hotel?
She often places her suitcase or a chair behind her door before going to sleep when not feeling safe in the hotel room. She wishes her room door to be equipped with an interior lock system for fear of someone coming in, which has already happened to her several times
Valerie, a businesswoman who travels around the world, gets annoyed when the receptionist announces her room number in front of other guests. She also wishes that all the rooms were equipped with a spyhole so that she could check who was knocking. How do you know if it's really room service ringing the bell?
Jennifer, a young American woman, places a lot of importance on her diet. Like many women, she doesn't feel comfortable eating lunch alone in a restaurant, so she regularly uses room service but regrets not having the choice between club sandwiches, pizza or pasta. Women would like more healthy food, not to mention the mini bar offerings that don't meet their expectations at all.
Judith, a globetrotter, who travels both alone for business and with her family, would like hotels to offer in-room hair and nail services to match the hours that suit better business women, either early in the morning or in the evening.
Another edifying example, Silvia, a young Brazilian woman, tells of her embarrassment when she had her period unexpectedly at 11pm in a 5 star hotel that was unable to provide her with sanitary protection. No problem finding a razor or a shaving foam but no tampon! What to do? When will there be a mandatory emergency kit in all hotels including sanitary protection, nail polish or make-up remover?
We are delighted to partner with SHe Travel Club and to support its initiative to improve the travel experience for women. Accor is entrepreneurial and disruptive at its core and is always looking to support organizations innovating and developing positive solutions to redesign the hospitality blueprint with bespoke guest experiences.
Patrick Mendes
Group Chief Commercial Officer Accor
Serandipians by Traveller Made are proud to support SHe Travel Club's initiative to make hospitality a better place for women. We encourage all our Hotel Partners to contribute to making their hotels more hospitable for women, be it for work, business or leisure. This is one of the actions we urge our partners to pledge to through our newly launched Pristine Mood sustainability certification programme.
Quentin Desurmont
Traveller Made's President and CEO
Hospitality is human contact and experience is at the heart of the service. Women travel alone as much as men. It is essential to meet their specific needs.
Vanguelis Panayotis
CEO Hospitality ON
What does our label access?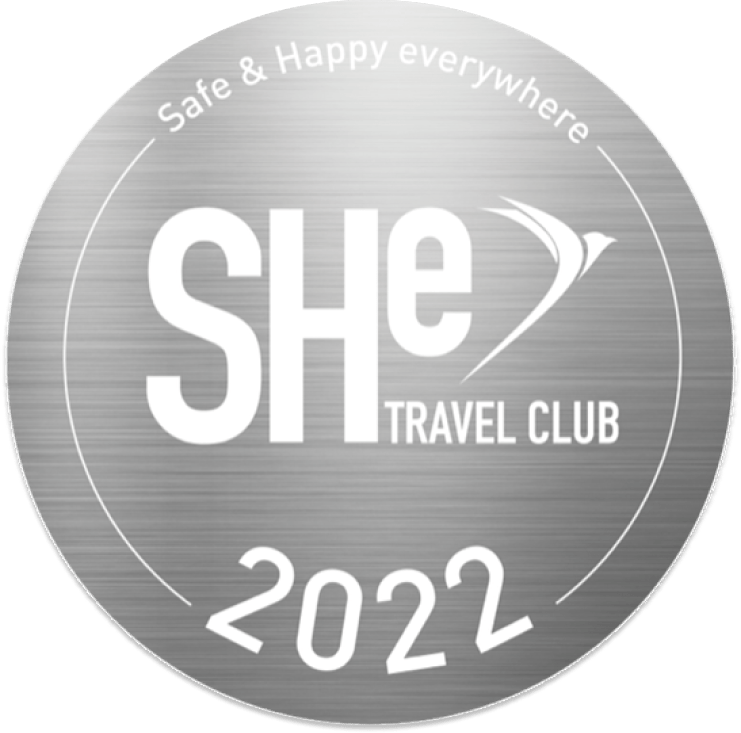 Silver
Safe & Comfortable
40/100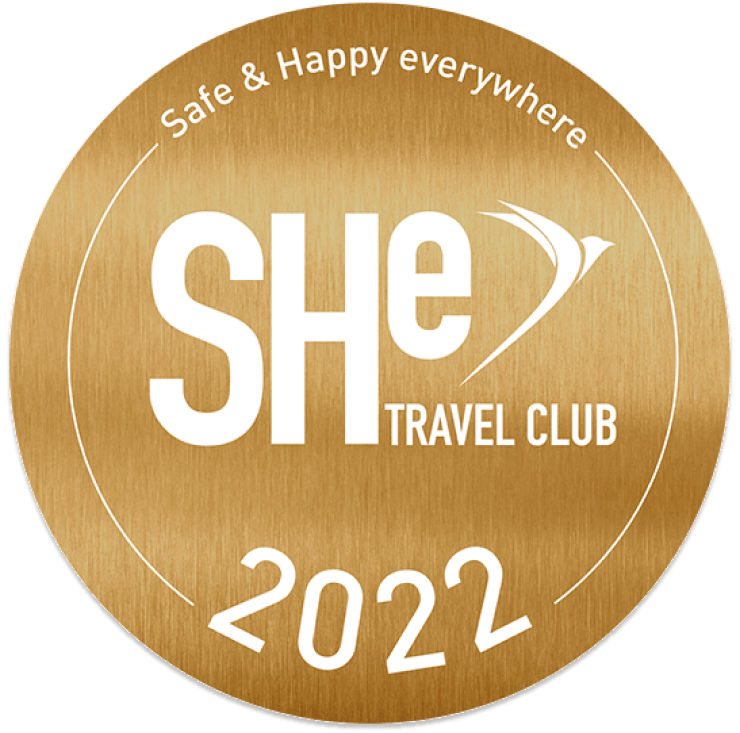 Gold
Extra Safe & Comfortable
60/100

Platinum
Fully Safe & Comfortable
80/100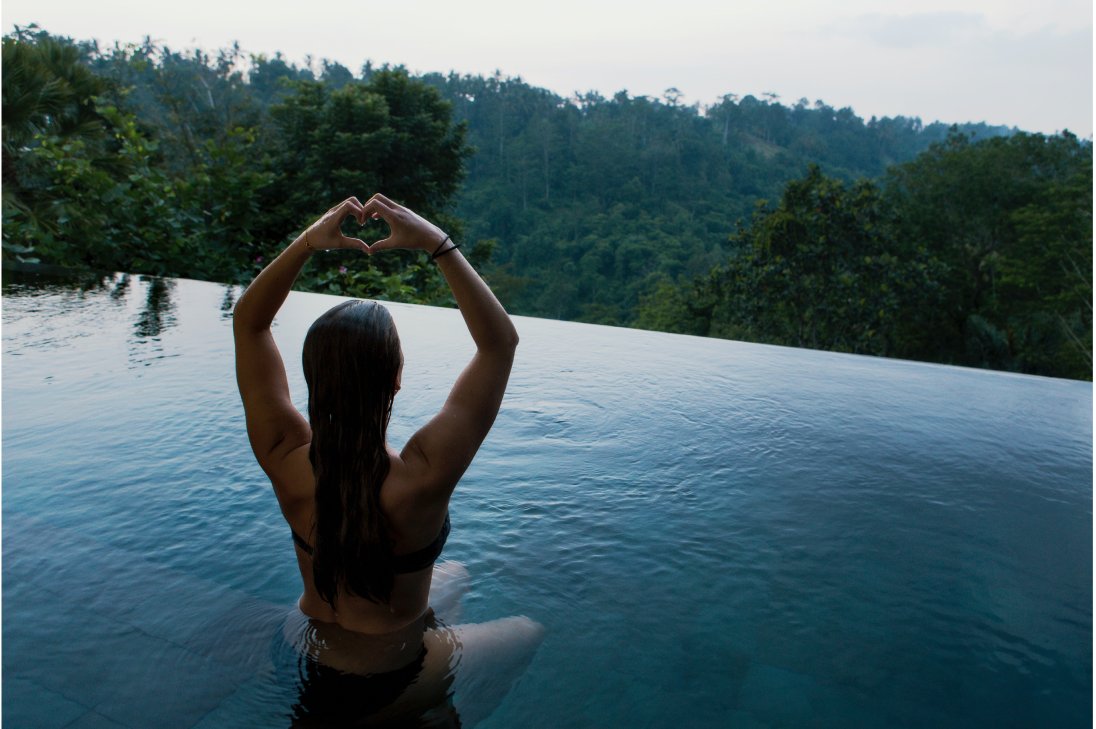 Become a she travel club member
■ Get your promo code for exclusive offers with our hotels and brands partners all year long
■ Extend your network and meet other SHe Travel Club members all over the world
■ Enjoy and share tips and secret addresses to prepare your next trip■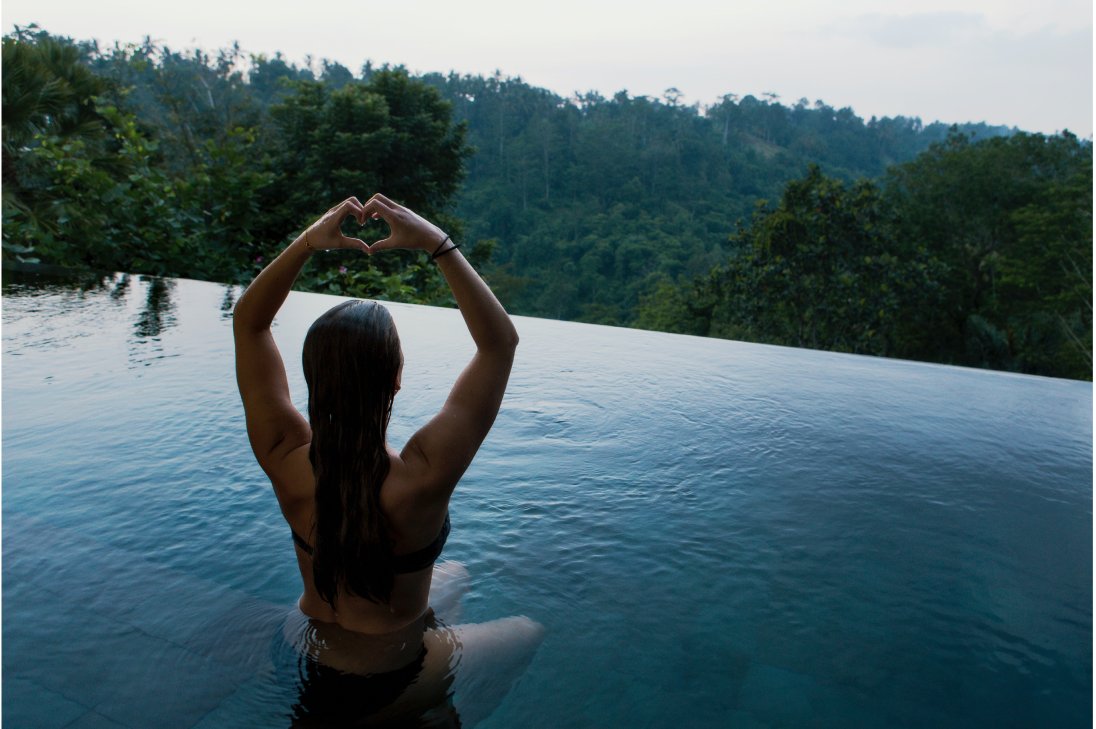 Sign up to our newsletter