Danza il Tuo Viaggio (by Giuliana Cucco, Milan) is an organizer of experiences and boutique events in Italy. A real flow of ideas in a kaleidoscope of proposals and services to ensure that everyone finds his own well-being: from guided tours to regain one's awareness with exercises in the open air, to rekindle one's personality, eating good food, tasting excellent wines.
Enjoy 20% discount when booking with SHe Travel Club: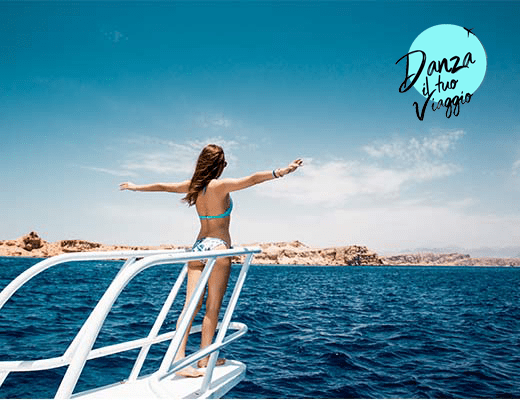 Meeting the passions and real interests of women, for Danza il Tuo Viaggio, and improving comfort and safety in the hotels chosen by the ladies, for SHe Travel Club, are the basis of the new partnership between the two brands.
SHe Travel club is active in a community of influential women. It collaborates with various associations, a large public designated as CSP + (superior socio professional category).
Women belonging to the She community are women who travel, both privately and professionally, and are sensitive to improving comfort and safety in the facilities they choose. 
Danza il Tuo Viaggio, in support of the SHe label, pays special attention to women who travel for both pleasure and business reasons. From understanding their needs, to defining specific tailor-made moments, to the selection of suitable hotels and facilities, to the element of dance, beauty, movement as tools for well-being. In addition, women belonging to the SHe community will be able to enjoy benefits and advantages for each booking. 
Travel is a key symbol in women empowerment, in their careers, it is a symbol of freedom and inspiration. "Raising awareness of women's needs when they travel is essential to change the world of tourism".